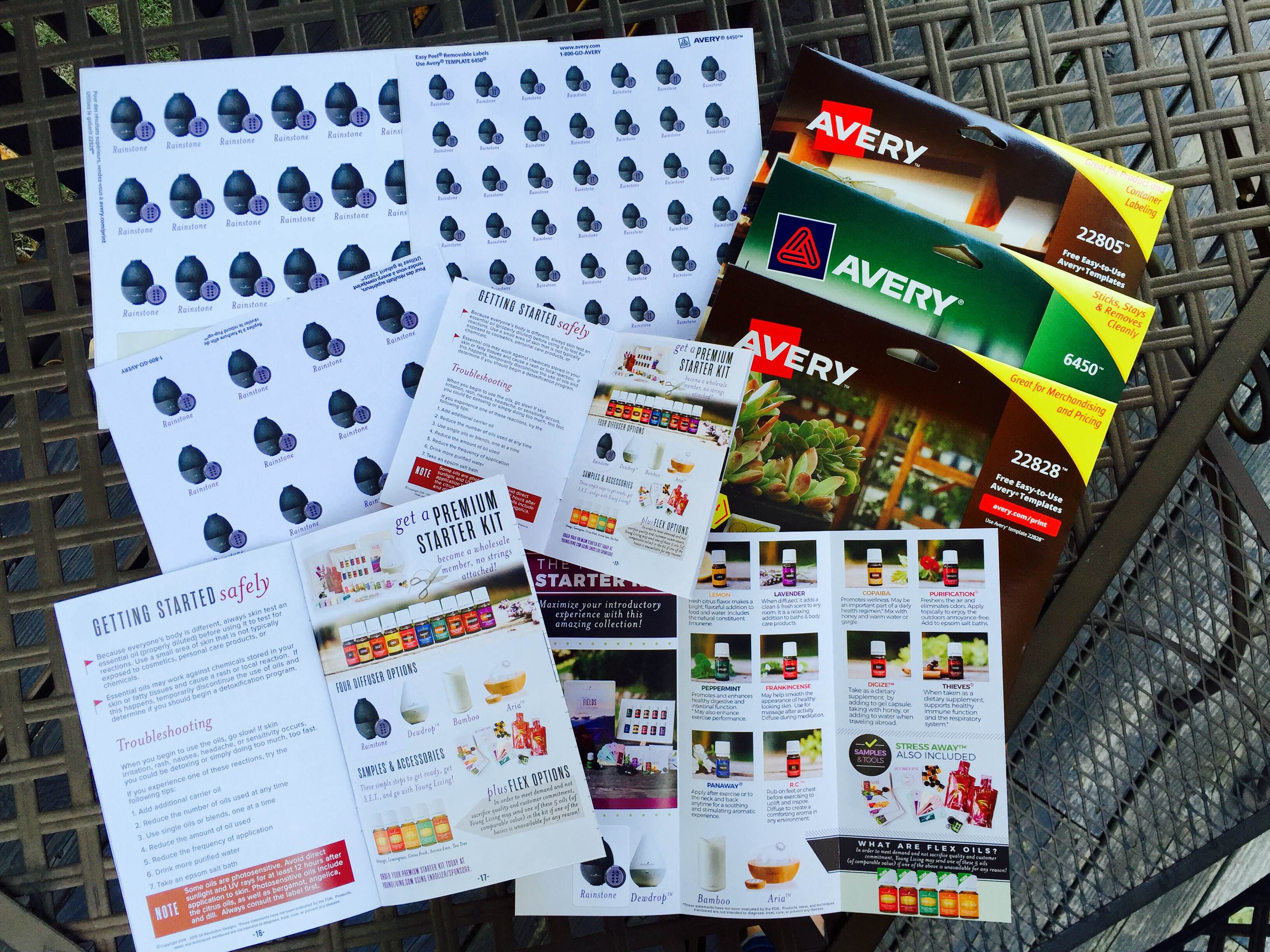 Did you hear the news yesterday? Young Living announced the Rainstone diffuser is joining the lineup for diffuser options in the US Market PSK, and they are discontinuing the Home Diffuser!
This will require a little change in our booklets and brochures the next time we print (which will likely be in early 2016), so in the meantime, we've got some options for you!
1. You can just voice over that change – it's a tiny picture on page 17.
2. You can add the FREE download by visiting our online shop.
Simply add the download to your shopping cart & proceed to checkout.  This is a complimentary download at no expense to you.
If you're printing these at home, here are the labels you may need to make that happen:
LARGE Starter Guides: Avery 22805
SMALL Starter Guides: Avery 6450
Brochures: Avery 22828
3. You can give us a few weeks and we'll have some for sale in our SHOP at a discounted rate over printing the yourself!